Welcome to Euphonix Community Choir
| | | |
| --- | --- | --- |
| | | |
Established in 2009, as a not-for-profit organisation, Euphonix is a local Community Choir based in the Royal Borough of Kingston-Upon-Thames comprising about 100 members. The Choir is open to everyone over 18 years old and the only qualifications to join Euphonix are an enthusiasm and a love of singing (we sing as four part harmonies). Our aim is to have a good time and make new friends. There are no auditions to join Euphonix, nor is there a need to be able to read music (all songs are taught by ear). It is desirable that you have internet access as words sheets and accompanying audio sound files are available from within the Members' Area. Members are kept informed through regular emails (our main means of communication). You will need to be available for rehearsals on Wednesday mornings in the central Kingston area.
Our repertoire is a varied mix of songs with no particular genre, ranging from contemporary pop, motown, R&B, folksongs, ballads and classical.
During the year we give several performances in aid of local charities where we aim to raise money.
To express an interest in joining Euphonix use this Application Form Link or simply go to the "Enquiries" tab and complete the on-line enquiry form (Form 1).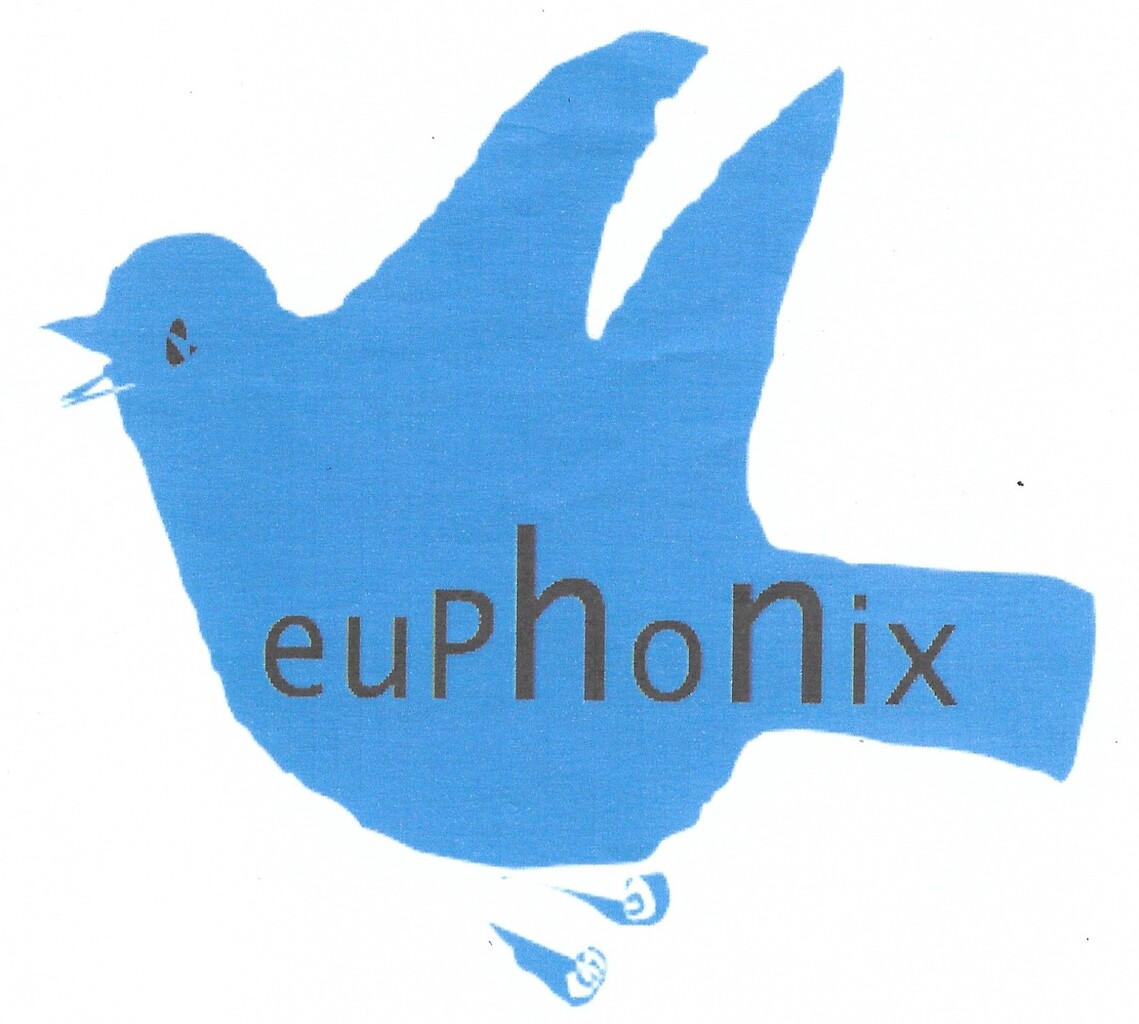 The Euphonix logo was designed by local
Kingston artist and original committee member
Alison Harrison