Thomas Chapman, Euphonix's Musical Director
Thomas enjoys a lively career as a freelance musician and can most regularly be found directing choirs, singing tenor and teaching. He currently directs four choirs; Vocality Claygate, Vocality Cheam, Euphonix (Kingston) and The Downland Chorale (Old Coulsdon). Thomas has been directing since his Undergraduate Music degree at the University of York where he led the University Concert Orchestra as well as being chorus master for the University Opera Society. Thomas went on to study for a Masters degree in composition at the same University, achieving distinction.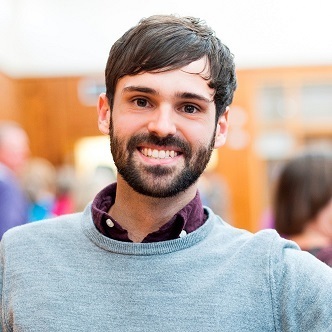 Thomas was brought up in South London, and received much of his formative musical training at Trinity School, Croydon. He now lives full time in London after stints living in New Zealand and Oxford. Whilst teaching in NZ he conducted the school choirs and orchestra of Wanganui Collegiate School. He spent three years in Oxford as a tenor Lay Clerk at Christ Church Cathedral and this afforded him the opportunity to direct the Christ Church College Choir as well as the City Council's Workplace Choir.

When he's not directing choirs he can often be found singing with the Choirs of Westminster Cathedral, Westminster Abbey and St Paul's Cathedral amongst others as a freelance tenor or conversely using up his excess energy by teaching music at Westminster Under School.